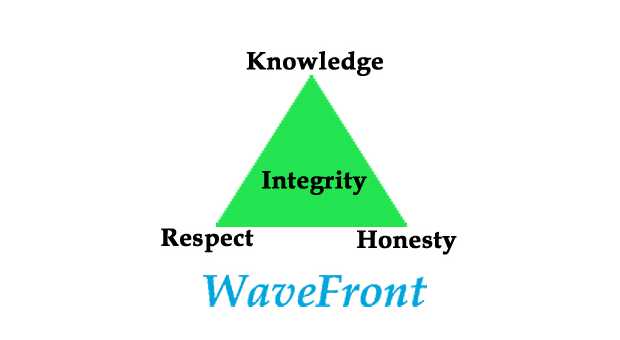 Corporate Philosophy
WaveFront's business philosophy is based on Integrity and WaveFront believes that Integrity is achieved with:
Honesty - Deal honestly with everyone in our lives.
Respect - For each other and those we work with
Knowledge - The more we learn the more everyone gains
We believe that by dealing from Integrity in all we do, we enrich our lives and the lives of those around us. WaveFront's goal is to allow the sharing of health and lifestyle data while protecting everyone's identity. We recognize that people have the right to benefit from their information while their identities remain private.
Michael Gregson - Founder
Michael is the founder of WaveFront and the creator of the CorrStat homomorphic encryption technology. His technology career has covered the spectrum from software development to management and marketing. In the mid-2000s he turned his attention to the Life Sciences with the goal of merging technology with science to make the process of discovering, researching, and developing health products quicker and more efficient. This led to the creation of WaveFront Clinical Management Services, LLC (WCMS) that had clients in San Diego and Boston. WCMS worked with companies in clinical trials to move their clinical documentation to electronic records. When the drug development pipeline slowed dramatically in 2009, he began focusing on data privacy and working on the CorrStat technology.
In 2010, Michael founded the Life Science & Technology HUB (LST HUB), a well regarded Palm Beach County, Florida 501(c)3 non-profit that is uniting the resources needed to grow the region's life science and technology business ecosystem. BioFlorida joined with Michael shortly after he created LST HUB as a Supporting Partner. LST HUB now has HUBs operating in Palm Beach.